Clinical Mental Health Counseling
Degree Overview
Master of Arts in Clinical Mental Health Counseling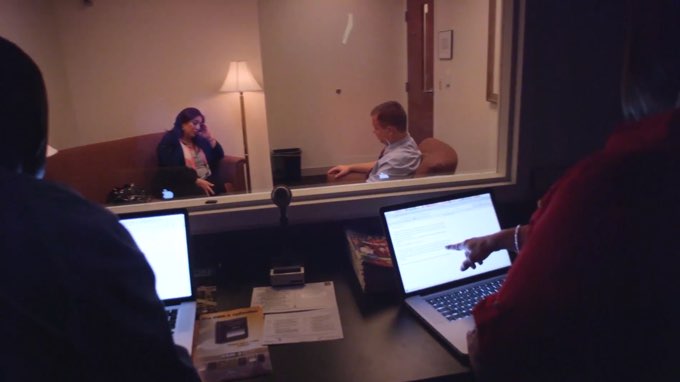 South University West Palm Beach's Master of Arts in Clinical Mental Health Counseling program is designed for those interested in helping people in need. Our coursework is focused on experiential learning that can help you to become a compassionate professional counselor. Our program offers: comprehensive studies of theories and principles, dynamic applications in the field, training in effective assessment and treatment practices, a thorough understanding of the significance of research in the field and competence in ethical, legal, and professional standards
After earning an MA in Clinical Mental Health Counseling, graduates are eligible to sit for licensure in their state and the opportunity to become certified as a National Certified Counselor by the National Board for Certified Counselors.
South University does not guarantee third-party certification/licensure. Outside agencies control the requirements for taking and passing certification/licensing exams and are subject to change without notice to South University.

Council for Accreditation of Counseling and Related Educational Programs
The Master of Arts (MA), Clinical Mental Health Counseling degree program at South University is accredited by the Council for Accreditation of Counseling and Related Educational Programs (CACREP), (Council for Accreditation of Counseling and Related Educational Programs, 1001 North Fairfax Street, Suite 510, Alexandria, VA 22314, phone (703) 535-5990.)

Earn Your Degree
Take the Next Step in Your Counseling Career
The MA in Clinical Mental Health Counseling degree program at South University is designed to push ambitious students to their potential by combining relevant coursework and applicable experience with supportive faculty and staff and professional environment.
Admission Requirements
Please see the South University
academic catalog
for program specific admissions requirements.
Outcomes
The objectives of the South University, West Palm Beach Clinical Mental Health Counseling program are to recruit eligible students from all areas and provide fair and equitable admissions criteria; make available a variety of instructional models and resources to provide the student with the most effective learning arrangements and to provide appropriate learning opportunities for counseling students that will prepare them to perform their expected competencies in an ethical, legal, safe, and effective manner upon graduation; prepare counseling students to communicate effectively; instill the importance and value of continued education and involvement in appropriate professional and community affairs after graduation; and encourage the counseling students to recognize their own strengths and limitations.
Students will demonstrate knowledge, comprehension, synthesis, and application of the major theories comprising the foundation of counseling from a historical and contemporary perspective.
Students will demonstrate an awareness and comprehension of the normal and abnormal mechanisms of change within individuals across the lifespan.
Graduates will demonstrate an ability to properly identify, assess, conceptualize, diagnose, and treat mental disorders in the context of the accepted diagnostic nomenclature.
Students will gain an understanding and appreciation of the contributions of quantitative and qualitative research and the synergy among the theoretical, clinical and scientific components of the field.
Students will explore and understand the impact of their personal view as it relates to their world view and the multidimensional nature of cultural influences as a Counselor Educator.
Students will develop effective verbal and written communication skills necessary to interface with various constituents including clients, treatment teams, and public entities.
Student will demonstrate an appropriate level of professional development as evidenced by the knowledge and understanding of pertinent ethical and legal principles in the profession, in addition to current/emerging issues in the field.
Students will achieve an appreciation and level of proficiency concerning the knowledge, skills, and competencies deemed appropriate for use in the profession as identified by the ongoing need for education and training beyond graduation.
success stories
Outstanding Education for Remarkable Careers
We're committed to helping our graduates make an impact in their professional and personal lives. We applaud our alumni and the difference they make. Check out what some of our counseling and psychology graduates have to say.





Request Information
Learn More About the South University Program That's Right For You.
Fill out the form and a representative will call you, or call us at
888-444-3404
to speak with a representative right away.
Success! Your request was submitted. We'll be in touch soon!
In the meantime, you can view some of our
FAQs