South University alumna LaFonda Sloan-Gulley is now a successful business owner, but she didn't always have a clear vision of what her future would look like. In 2013, LaFonda was going through a divorce and she was tired of relying on others. She didn't know where her path would take her, but she knew for sure that she wanted a degree. Today, LaFonda has not one, but four, degrees from South University and is the owner of MAJOR Tax & Accounting Solutions, LLC, where she provides tax preparation, financial planning, insurance, bookkeeping, accounting, payroll and notary services to clients.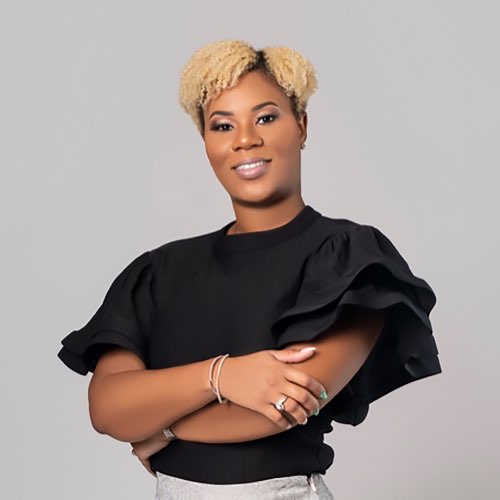 Her career journey began with pursuing an Associate of Science in Paralegal Studies degree at South University, Savannah. "South University had courses starting every few weeks which allowed me to start classes sooner rather than later," she says. "I also liked that they were on a quarter system instead of semesters. It allowed me to accomplish more faster."
The paralegal program led to an internship at a law firm, where she was soon offered a position as a receptionist. After finishing her paralegal studies program in 2014, she continued on to pursue her Bachelor of Business Administration at South University, Savannah. She finished that degree in 2016 and then went on to earn a Master of Public Administration in 2019 at South University, Savannah as well. As she completed her coursework, she was also using her new knowledge to support the law firm.
"While working as a receptionist at the law firm, I began to come up with a system that made everything work better and easier for me, not realizing just how big that would end up being," says LaFonda. "While taking business classes I started implementing things I was learning in the classroom in my job performance. Ultimately I ended up changing almost everything about how the office was operating."
Eventually, LaFonda was promoted to office manager at the law firm and started doing their bookkeeping and payroll. In this role, she kept their records balanced and increased their revenues. In time, it occurred to her that other businesses could benefit from her services too. After talking with her bosses, LaFonda officially opened her own business. The law firm where she had worked became her first client.
To continue growing her skills, LaFonda also completed South University's online Bachelor of Science in Accounting program in 2020. By combining her skills in the areas of legal studies, business, public administration and accounting, LaFonda has created a career she is passionate about. "South University prepared me for my career by educating me in all the fields I love, allowing me to use them together," she shares. Her business, MAJOR Tax & Accounting Solutions, has clients in Maryland, North Carolina and Georgia and she has plans to continue growing her company.
For others looking to build a career that makes them happy, she advises, "Find your niche. Once you know what you are great at, find a way to capitalize on it. It may require some thinking outside the box, so prepare yourself and write your goals down." We are so proud of the role model that LaFonda has become as a graduate and representative of South University's motto for the right direction of a brighter future. Thank you for sharing your story!
If you are interested in pursuing a new goal or continuing your education, explore our programs today! Or, take a minute to request information through a South University representative who can help guide you in the right direction to build skills and help to prepare you to pursue your professional goals.
Would you like to share your experience with South University to feature your story and accomplishments? Log in to our Alumni Site and click Share Your Story in the Alumni Success section!