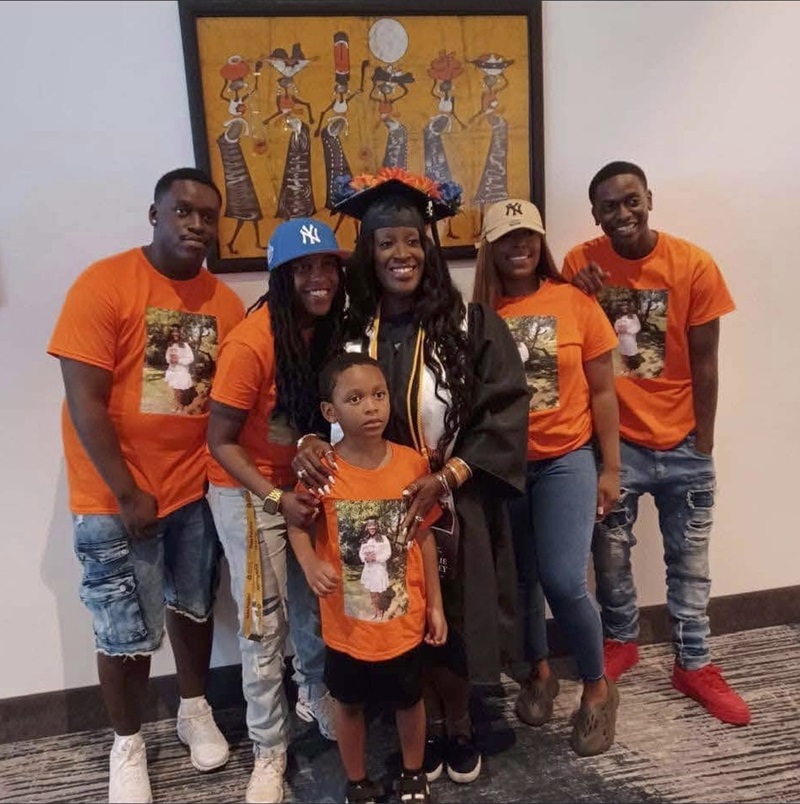 Billie Carlette Spivey earned her Bachelor of Science in Healthcare Management in South University's online programs in June 2023 at the age of 51. But Billie didn't stop there. She was ready to keep learning and growing, and Billie enrolled in the online Master of Healthcare Administration (MHA) degree program soon after.
As a full-time single working mom (and grandmother!), Billie has a busy schedule. Online learning was the perfect choice for her life, giving her the flexibility her work and family responsibilities. "So many recommended South University to me," she says. "I'm thankful because this school was a blessing to me."
Even before enrolling in the Healthcare Management program, Billie had personal experience with the healthcare field. "I have a son who had a bone marrow transplant and a daughter who battles sickle anemia," she explains. "I've cared for them over the years in the medical aspect so I know a lot as their caregiver."
What Billie enjoys most however is the administrative and management part of the medical field. Studying in the Bachelor of Science in Healthcare Management program further confirmed her interest in this area. In her healthcare management classes, Billie and her classmates explored topics that ranged from healthcare marketing and strategy to finance to information management systems. Other classes covered risk management, leadership fundamentals, workforce management, and more.
"My teachers were awesome and every class and curriculum was beneficial to my career," Billie says. "My teachers, advisors, and even the finance team helped me throughout my entire schooling."
Now Billie is digging deeper into the topic of Healthcare Administration in her master's degree program and she's confident that she made the right choice attending South University. "I have told so many people about South," she shares. "I let them know that they will have a team of people on their side from day one to make sure they have everything they need."
South University does not promise or guarantee employment.
Fully online programs can have a ground clinical or practicum experience.
Testimonials have been provided by students/alumni in their own words and without coercion. Billie Spivey shared her testimonial in 2023.