Online Degree Overview
Nurse Educator Post Graduate Certificate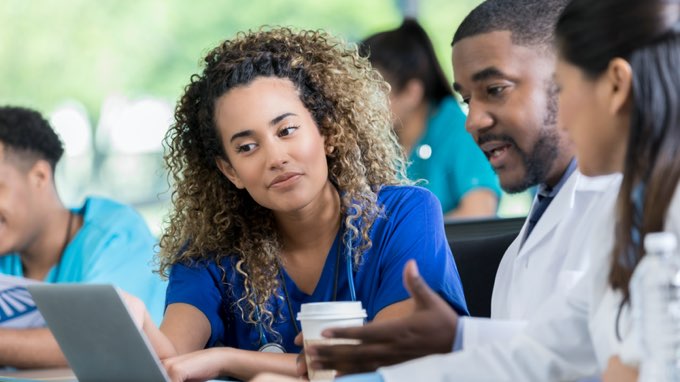 If you're ready for a change, take the first step toward a fulfilling career mentoring and educating nurses with South University's Online Nurse Educator Post Graduate Certificate program. The online program is designed for those who already hold a master's degree in nursing and can be completed in as little as 10 months. This online nurse educator program helps you prepare for a career in a clinical or academic setting doing your part to strengthen the ever-important nursing workforce.
This certificate program provides coursework that focuses on curriculum development, teaching strategies, and evaluation techniques as well as practicum courses. Under the guidance of an approved preceptor, you'll gain relevant experience in clinical and academic settings so you can enter into your chosen path with confidence.
Admission Requirements
Please see the South University
academic catalog
for program specific admissions requirements.
Course Requirements
Nurse Educator Post Graduate Certificate: 34 Credits
NSG6003 Teaching and Learning Strategies in Nursing, 4 Credit Hours
NSG6005 Advanced Pharmacology, 4 Credit Hours
NSG6020 Advanced Health and Physical Assessment, 6 Credit Hours
NSG6102 Evaluation of Educational Outcomes in Nursing, 4 Credit Hours
NSG6103 Curriculum Design and Evaluation in Nursing Education, 4 Credit Hours
NSG6203 Practicum in Nursing Education I, 4 Credit Hours
NSG6204 Practicum in Nursing Education II, 4 Credit Hours
NSG6999 Graduate Project in Nursing, 4 Credit Hours
Note(s):
*South University, Online Program offerings may not be available to residents of all states.  Please contact an admissions representative for further information.
Outcomes
Upon completion of the Post Graduate Certificate in Nursing with a Specialization in Nurse Educator, students should be able to:
Instructional Method Design: Create a variety of successful instructional methods to meet the needs of targeted learner populations.
Curriculum, Pedagogy, and Evaluation Strategies: Develop plans of study in nursing education based on appropriate curricular principles, pedagogical principles and strategies, and learning assessment strategies.
Clinical Expertise: Apply appropriate clinical expertise when conducting educational experiences.
Online Classroom
Haven't experienced online learning before or wondering what it's like to earn your degree online at South University? While the mode of learning is different from the traditional classroom experience with added convenience and flexibility, we hold the same high standards of academic excellence in the online classroom.
South University's online programs combine a curriculum designed for student outcomes and a classroom designed for flexibility and engagement. Our online classroom learning platform, Brightspace, provides you with a host of features to enhance your learning experience, including:
Advanced media content
Personalized navigation
Simplified online learning atmosphere
Access to digital books
Emailing and instant messaging options
We provide more than just an online classroom, bringing a range of campus experiences and services online. In addition, the online classroom is accessible on the go via mobile devices and with tools like the Pulse App. Pulse helps you stay connected and on track with your course by providing a number of features such as course calendars, readings and assignments, feedback and grades, and announcements.
Read more about online requirements here.
Request Information
Learn More About the South University Program That's Right For You.
Fill out the form and a representative will contact you today to better understand your academic goals plus answer any questions you may have.
Success! Your request was submitted. We'll be in touch soon!
In the meantime, you can view some of our
FAQs
success stories
Outstanding Education for Remarkable Careers
We're committed to helping our graduates make impact in their professional and personal lives. We applaud our nursing alumni and the difference they make. Check out what some of our graduates have to say.