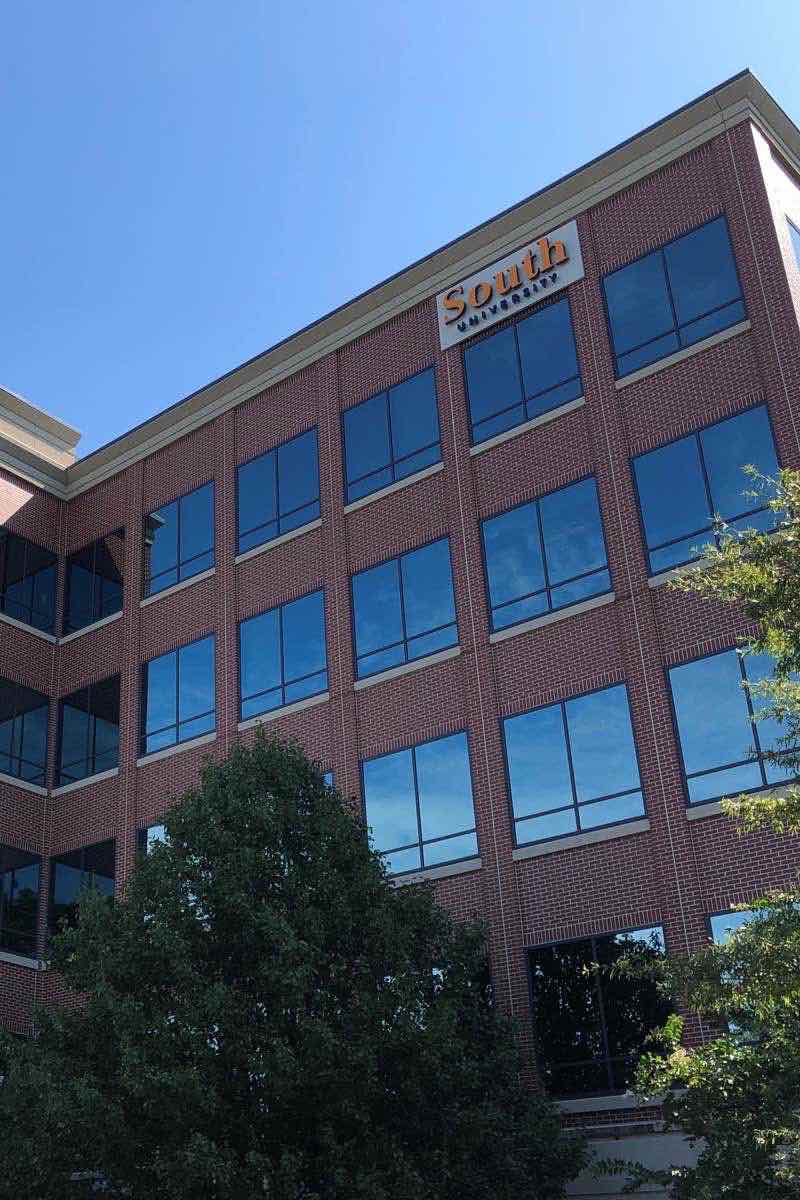 South University, Virginia Beach
Since 1899, South University has committed to the professional, social, intellectual, and personal development of our diverse students by providing accredited courses, a faculty that lends professional experience to the learning experience, and a student body that shares a goal of professional fulfillment.
Discover the benefits of an education from South University, Virginia Beach. Respect in every classroom. Graciousness around every corner.
Office Hours
Monday - Thursday
9:00 a.m. - 7:00 p.m.
Friday
9:00 a.m. - 5:00 p.m.
Saturday
9:00 a.m. - 1:00 p.m.
Regionally Accredited
South University is accredited by the Southern Association of Colleges and Schools Commission on Colleges to award associate, baccalaureate, masters, and doctorate degrees. Contact the Commission on Colleges at 1866 Southern Lane, Decatur, Georgia 30033-4097 or call 404.679.4500 for questions about the accreditation of South University.
Find Your Program
All Programs at South University, Virginia Beach
Find the associate, bachelor or master degree that's right for you at our Virginia Beach, VA location. Explore program area's in Nursing, Business & Technology, Healthcare, Criminal Justice and Public Health.

Your Graduation Team
With You from Start to Finish
Admissions Representative
Your Admissions Representative will help you through the initial stages of your application and help you better understand the admissions process.
Academic Counselor
Your Academic Counselor will be there to guide you through all of your questions about your chosen degree program.
FINANCIAL COUNSELOR
Your Student Finance Counselor will be your first point of contact regarding your student finances and help you understand your available options for financing.
success stories
Outstanding Education for Remarkable Careers
We're committed to helping our graduates make an impact in their professional and personal lives. We applaud our alumni and the difference they make. Check out what some of our Virginia Beach graduates have to say.





Request Information
Learn More About the South University Program That's Right For You.
Fill out the form and a representative will call you, or call us at
888-444-3404
to speak with a representative right away.
Success! Your request was submitted. We'll be in touch soon!
In the meantime, you can view some of our
FAQs